Delivery
Ginger Castle performs wholesale and retail deliveries. We are proud to deliver orders the same day. You can order online or by the phone, and your package will be provided between 10.00 am and 10.00 pm, at the most convenient time. Schedule changes can be applied by our couriers due to traffic or unexpected conditions, in this case our operators will inform you in advance. Our customers also have a right to reschedule appointment during a delivery day.
Ginger Castle constantly improves service quality, so customers can accept packages unhurriedly and carefully check them. In order to keep to a time-table, Ginger Castle has set up the maximum waiting time – 10 min, after that an order is stated as canceled. However, it is easy to repeat the same order, as all the records are kept in our database for a few days.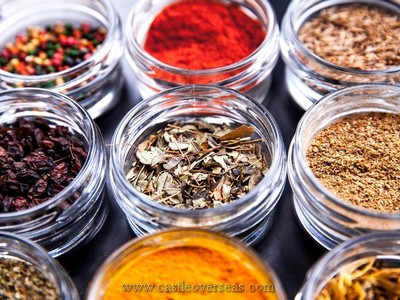 Upon receipt of an order, you can pay cash or with a credit card. For a delivery accuracy, we require personal ID and an order number. We conduct delivery to doors of offices, houses, apartments. However, we do not deliver to train stations, subway stations, construction sites, production plants, communities and places without exact addresses, such as beaches, parks, forestry, public gardens. Please, we aware of weather conditions, that may influence traffic jams and courier punctuality.
Ginger Castle keeps to high delivery service standards:
orders accuracy
couriers punctuality
polite and friendly staff
flexible order policy
various payment means
quick and easy returns
exceptional products quality