Ginger Castle
Spices, oils and herbs can be integrated into a separate colorful and fragrant branch of culinary. Spicery distinguish national cultures, cuisines, preferences and bring diversity into gastronomical routine. Such ingredients are also useful for preparation of tasty, appetizing and healthy food.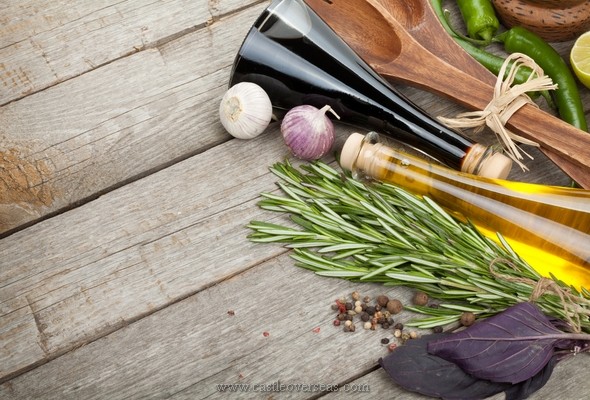 As a rule, even a small amount of spices provides rich flavor and stimulates digestion. Spices classify according to the used plant parts: fruits, seeds, buds, leaves, barks and roots.
Spicery are known not only for their taste qualities, but also as efficient means of herbal medications. Herbs activate natural body processes, as blood purification, digestion, relaxation, stress relief, immunity regulation, expectoration, cerebral blood circulation, blood vessels support, memory improvement, blood pressure reduce, sclerosis treatment and so on.
Recent scientific researches have proved that spices provide more antioxidants, comparing to fruits and vegetables. They also become a great addition to ration of diabetic, cancer patients and heart sufferers.
Besides spices, Ginger Castle offers a wide selection of oils and teas. Vegetable oils are perfect for salad dressing, baling, sauces preparation, cosmetic procedures, home canning, seasoning and curing. Beside traditional olive and sunflower seed oils, we offer numerous exotic pieces, such as seabuckthorn, flax, rose, mushroom, caraway, cedar and other oils.
Ginger Castle is also specialized in natural herbal teas distribution. Our products are known for exceptional taste qualities, ecological cleanness and favorable health impact.